Anybody have anything legit on this "Gas Explosion" in Indy?
Stay Informed.
-MP
UPDATED: 21.11.2012
Indianapolis explosion now a homicide probe, officials say
(CNN)
-- The explosion that
killed two people and hurt seven
in an Indianapolis subdivision is now the subject of a
homicide probe,
authorities announced Monday.
Police want to know about a white van seen in the neighborhood before the November 10 blast that leveled several homes, Marion County Prosecutor Terry Curry said. Neither Curry nor other investigators released any more details on the matter, saying only that a "parallel investigation" had been going on while they were trying to figure out the cause of the explosion.
The news came the same day that the couple killed in the blast, John Dion Longworth and Jennifer Longworth, were buried. Indianapolis Mayor Greg Ballard said he attended the funeral Mass, and "I could not even imagine what the families are going through."
"But there is a secular side to this," Ballard said. "There is a search for truth, and there is a search for justice."
The late-night blast destroyed several homes and severely damaged more than 30, investigators said. At one point, 60 to 70 firefighters fought the resulting fires.
The local Crime Stoppers organization has offered a $1,000 reward for information leading to an arrest, and the federal Bureau of Alcohol, Tobacco, Firearms and Explosives has offered $10,000 for information leading to an arrest and conviction, Curry said.
http://www.realufos.net/2012/11/mystery-explosion-gas-drone-strike.html

http://abcnews.go.com/US/authorities-probe-indianapolis-explosion/story?id=17701047#.UKGStoZv7EM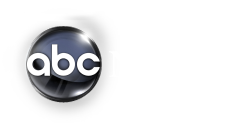 Authorities Probe Cause of Indianapolis Explosion
Two days after a
massive explosion in Indianapolis
' Southside area left two people dead and dozens of homes destroyed, authorities continued their investigation today, and shaken residents banded together to help each other recover.
"It is still an investigation so we're very limited on the information we can give out," said Gary Coons, the chief of the Indianapolis division of the Department of Homeland Security. "We're looking at everything -- all causes, all possibilities. There's a lot of possibilities out there. ... There's a lot of possibilities that could trigger an explosion like this."
Authorities said they had launched a probe into the explosion, but cautioned they might not know the cause for days.
"You're talking days -- it could be weeks," Capt. Rita Burris, spokeswoman for the Indianapolis Fire Department, told ABC News. "They're going over the scene and processing evidence. It's still in the investigation stage."
Sarah Holsapple, a spokeswoman for Citizens Energy, said that no gas leaks had been found and that other lines were being tested. She said, however, that she did not know how long the testing would take.
"It's too early to speculate if this could have been caused by a leak," Holsapple said.
Indianapolis blast a high velocity explosive ~ jimstonefreelance.com
There is little information coming out of Indianapolis, but all of what is coming out ind
Aug 21, 2012