UPDATE: 26.12.2012
The Bayou Corne Sinkhole: A massive oil and gas disaster you've probably never heard of
http://madtownpreppers.blogspot.com/2012/12/strange-vibrations-detected-throughout.html
Seen on multiple nodes managed by different institutions, feeding back to the CERI / Midwest USGS official charts across the region… what can only be described as low end vibrations, over a VERY large area.
NOT to be confused with earthquakes elsewhere around the planet, this is something I have not seen before over such a wide area.
Did the sensor network undergo some kind of damage? Is there some kind of interference happening? Is this a REAL detection of low frequency vibrations occurring?
Time will tell on this…
———–
Here is the main link ..
.click on CERI, SLU, or any of the other 'nodes'.
. then select 11/30/2012 (most current charts).. and then compare to a few days or weeks, or months ago by clicking back through the charts (listed by date):
http://www.ceri.memphis.edu/seismic/heli/index.html
GANZ Eco-Energy Semi-Flexible Solar Panel - 55W (Google Affiliate Ad)
Wednesday, November 28, 2012 17:06

Another massive sinkhole has emerged, this time outside of Dover, Ohio. According to WTOV9, emergency crews have been forced to close down an 8-mile stretch along a road in Tuscarawas County because of the rapidly growing monster.
Officials said the sinkhole is 30-feet deep and as long as four football fields, and it's still growing. It takes up about half the roadway.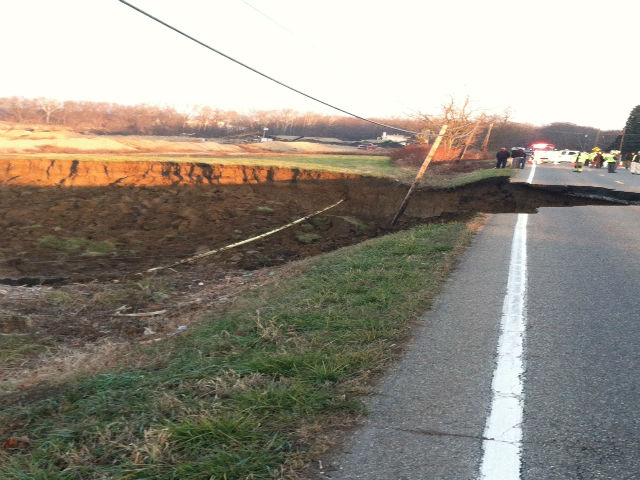 What is the deal with all of the sinkholes recently? An 18′ deep sinkhole (picture below) recently appeared in Pennsylvania, according to this report while yesterday we learned that the massive sinkhole in Assumption Parish Louisiana 'burped', expelling hydrocarbons.
Meanwhile, we learn that illnesses are breaking out across the area near the Louisiana sinkhole as a resident testifies that "every other household has some kind of illness" as the first video below confirms.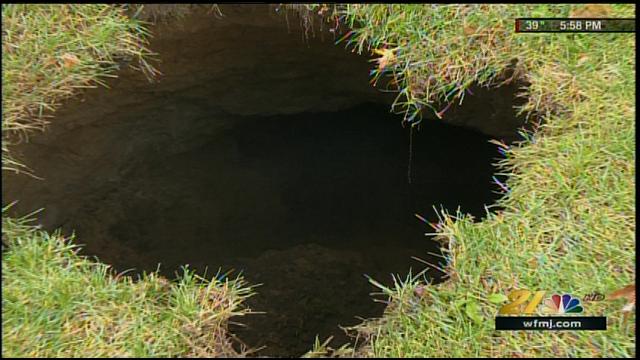 http://madtownpreppers.blogspot.com/2012/11/new-madrid-fault-zone-alert-information.html
5 Watt Solar Panel Charger - 2 pk. - Alternative Energy (Google Affiliate Ad)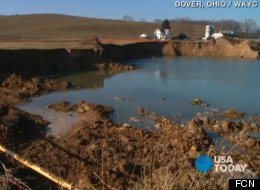 Now that the election is over, things are getting back to normal in Ohio.
It took only a few minutes for
a massive sinkhole
to devour several acres of land and a stretch of State Highway 516 on Wednesday, WHYC reports.
The hole, spanning the area of roughly four football fields, collapsed near a lake where the Newton Asphalt Company has spent years dredging for sand nearly 50 feet below the surface, according to Fox Cleveland.
"I've worked for the [Ohio Department of Transportation District] 16 years and
I've never seen anything of this magnitude
," District 11 Director Lloyd McAdam told First Coast News. "It's very unusual that something like this would happen."
"It appears to me that dredging took away the bottom of the slope," McAdam added, "and that probably eroded away and started cascading down, and just started filling the hole and filling the hole."
Some locals fear that the sinkhole could grow larger.
"I'm not sure what to make of it. I've never seen anything like this before in my life," said Jennifer Smith of Dover, according to Fox Cleveland.
The stretch of highway
remains closed indefinitely
, WTRF reports.
Also on HuffPost:
Next
375' Sea Level Rise
WI Topographical
Knowledge Partnership Education
Madtown Preppers Alerts are for informational use only. These alerts purpose is to inform you of news events in order for you to adjust your family preparedness programs. We believe that knowledge is power and in order for you to make informed decisions, we try and bring you verified information, not to increase fear but to inform you. We do not endorse any of the sources we link to in any article.
http://astore.amazon.com/madtoprepp-20
Welcome to

NebShip Shop

.
We invite you to browse through our store and shop with confidence. We invite you to create an account with us if you like, or shop as a guest. Either way, your shopping cart will be active until you leave the store.
Thank you for visiting.
http://beforeitsnews.com/earthquakes/2012/11/massive-sinkhole-still-growing-ohio-4-football-fields-long-30-deep-shuts-down-8-mile-stretch-of-road-2446744.html
http://madtownpreppers.blogspot.com/2012/11/new-madrid-fault-zone-alert-information.html