Update:
29.10.2014


NASA Warns Public to Stay Away from Antares Rocket Debris
October 29, 2014 07:00am ET
People who live near the Virginia site where a private Antares rocket crashed and burned Tuesday (Oct. 28) should take special care to avoid contacting any of the booster's remains, NASA officials warn.
The rocket, built by Orbital Sciences Corp., exploded in a massive fireball just seconds after blasting off from NASA's Wallops Flight Facility on Virginia's Wallops Island Tuesday evening, scattering debris over a wide area. This debris could be contaminated with rocket fuel or other hazardous material and should thus not be touched, NASA officials said.
"There may be a possibility of debris washing up onto some of the beaches, into some of the areas surrounding the island," Wallops director Bill Wrobel said during a post-crash news conference Tuesday night. "If people do find any debris, or anything that might be suspect — something that doesn't look familiar — we would ask that you stay away from the area and please call our incident response team." [See photos of the Antares rocket explosion]
An Orbital Sciences Antares rocket explodes in flames during a failed launch on Oct. 28, 2014 from NASA's Wallops Flight Facility on Wallops Island, Virginia. The rocket was carrying an unmanned Cygnus spacecraft filled with 5,055 lb. of cargo.
The crash does not endanger the astronauts aboard the International Space Station, who have plenty of food, water and other critical supplies, NASA officials said. In addition, an unmanned Russian Progress spacecraft launched toward the station early Wednesday from Kazakhstan, carrying about 3 tons of cargo.
Nobody was injured in the Antares explosion, though it did cause some property damage on the south end of Wallops Island, Wrobel said.
Antares' first stage is fueled by liquid oxygen and kerosene. The kerosene likely burned off in the explosion, while the liquid oxygen will dissipate into the atmosphere, said Orbital executive vice president Frank Culbertson.
But the second stage contains potentially hazardous solid fuel that may have survived the blast, and the Cygnus spacecraft's hydrazine and nitrogen tetroxide fuel needs to be handled properly as well, Culbertson added.
"We highly encourage people not to try to enter this area or get close to it, either from the water or the land," he said during Tuesday's news conference. "And certainly don't go souvenir hunting along the beach."
Orbital Sciences isn't the only private company to hold a cargo deal with NASA. SpaceX signed a $1.6 billion contract to make 12 unmanned supply runs with its Dragon capsule and Falcon 9 rocket. SpaceX has successfully completed four of these missions to date.
Follow Mike Wall on Twitter @michaeldwall and Google+. Follow us@Spacedotcom, Facebook or Google+. Originally published on Space.com.
During NASA's second attempt at launching Antares rocket an explosion occured on the launch pad. There are no fatalities and limited damages to the facility.
VPC
Doyle Rice and William M. Welch, USA TODAY 7:33 p.m. EDT October 28, 2014
An unmanned rocket headed for the International Space Station to deliver supplies exploded on launch from Wallops Island, Va., Tuesday.
The Antares rocket supplied by contractor Orbital Sciences blew up six seconds after liftoff at NASA's space launch facility on the Eastern Shore of Virginia, the space agency said.
NASA and Orbital Sciences were gathering data to determine the cause of the failure of the Orbital CRS-3, the space agency said.
"There has been a vehicle anomaly," Orbital Sciences, the contractor supplying the rocket, said on its Twitter feed.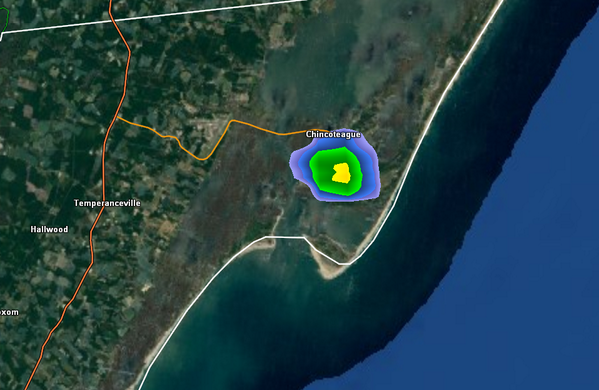 The rocket had been scheduled for takeoff on Monday night but the launch was postponed when a boat entered a hazard area down range.The launch was to have begun a fourth space station delivery for the Virginia-based Orbital Sciences.
The Antares rocket was scheduled to launch at 6:22 p.m. The rocket was intended to propel the Cygnus vehicle, packed with 5,050 pounds of cargo, to rendezvous with the space station.
The company says no one was believed to be hurt and the damage appeared to be limited to the facilities.There are no reports of injuries and all people at the launch site are accounted for, NASA said.
Flames could be seen shooting into the sky as the sun set in video of the launch.
The Cygnus cargo ship was loaded with 5,000 pounds of gear for the six people living on the space station. It was the fourth Cygnus bound for the orbiting lab; the first flew just over a year ago.
Among the cargo were more than a dozen student research projects, including an experiment from students at Duchesne Academy of the Sacred Heart in Houston to test the performance of pea shoot growth in space.
NASA is paying the Virginia-based Orbital Sciences and the California-based SpaceX company to keep the space station stocked in the post-shuttle era. This is the first disaster in that effort.
Orbital Sciences is contracted to conduct eight supply missions delivering 20 tons of material to the space station.
NASA said engineers from Orbital Sciences were not "tracking any issues" before the launch.
NASA said it is investigating the crash and collecting all telemetry and other data, along with the contractor.
The National Transportation Safety Board is monitoring, NASA said.
Contributing: Donna Leinwand Leger; Delmarvanow.com; Associated Press
Doppler radar shows the explosion of the #Antares rocket. No injuries reported according to @NASA pic.twitter.com/ugY57LZgve
— Matt Daniel (@mattdanielwx) October 28, 2014
http://www.space.com/27582-antares-rocket-debris-nasa-warning.html
Madtown Preppers Alerts are for informational use only. These alerts purpose is to inform you of news events in order for you to adjust your family preparedness programs. We believe that knowledge is power and in order for you to make informed decisions, we try and bring you verified information, not to increase fear but to inform you. We do not endorse any of the sources we link to in any article.
https://plus.google.com/u/0/b/109181225630715104137/+madtownpreppersblogspotSitPrep/posts